Fly like a superhero
For Marvel fans, the Tello Drone, Iron Man Edition, is perfect for learning how to fly a drone while immersed in the exciting world of the Avengers. The DJI Tello is an excellent drone for kids.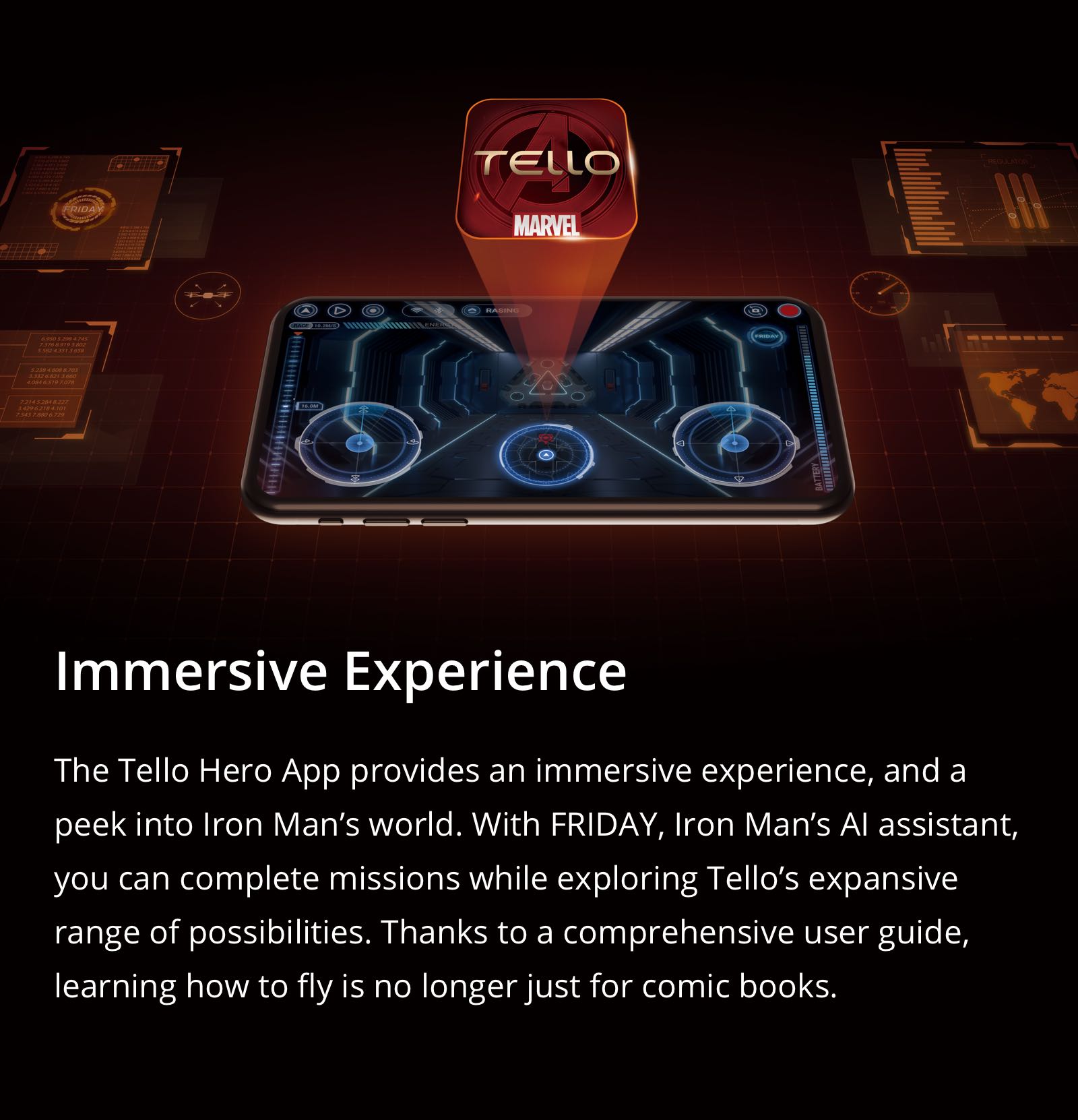 In the Box:
Specifications:
Aircraft
Weight: 87 g (Propellers and Battery Included)
Dimensions: 98×92.5×41 mm
Built-in Functions: Range Finder, Barometer, LED, Vision System, 2.4 GHz 802.11n Wi-Fi, 720p Live View


Port: Micro USB Charging Port
Flight Performance
Max Flight Distance: 100 m
Battery
Detachable Battery: 1.1 Ah/3.8 V
Camera
Format: JPG (Photo); MP4 (Video)
Get your DJI Tello drone today and fly though the skies like Iron Man!